Customer Reviews
Write a Review
Ask a Question
08/27/2021
Bernard J.

United States
Attitude, Style, and Protection
This is the third face mask I've purchased from Indie Ridge. There's a reason I keep coming back for their amazing products. This mask's subtle details add to the quality, comfortable protection it provides from the wind and debris, especially on longer rides. Still, it breathes beautifully enough for you to take in all the fresh air you need. Don't think. Get this mask.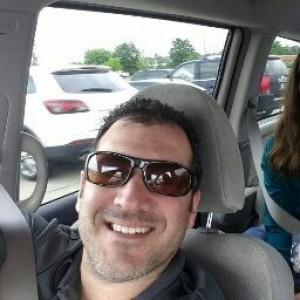 TR
03/03/2021
Thomas R.

United States
Excellent Masks
This mask and all of Indie Ridge masks are great for over the face or just around the neck. When to the top of your nose, they are still long enough to cover the entire neck area. For the winter season I've replaced ski masks with Indie Ridge masks to shovel the snow in the bitter cold and they have helped keep my face and lungs warm. On the bike they are comfortable and have no issues under my full face helmet.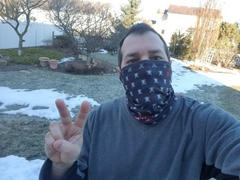 02/10/2021
Bob S.

United States
Great facemask with unique styling!
I've purchased a facemask from this company in the past, which is one of the reasons I came back to buy another…I've had absolutely NO PROBLEMS with their Old Glory facemask…still holding up great after numerous machine washings, so I bought again from Indie Ridge with full confidence in their product! This Fleur De Lis mask is built the same way… Soft microfiber…is thicker and more breathable than cheap nylon ones I've owned in the past. Seamless…I still don't know how they do that! Good length…they didn't skimp here Nice and warm…just used it when using the snow blower, and I can say, it's much MUCH warmer than the competitors! I'm really looking forward to using it this Summer…it's very breathable so should work fine in higher temperatures, it should be good to keep the wind (and bugs) off my face. But what I'm most stoked about, is the design on this mask is almost like a piece of graffiti artwork..well, actually, it is! Indie Ridge partnered up with Risk Rock Studios, aka world famous graffiti artist Kelly "Risk" Gravel, to design this and 3 other masks! AND in the face mask package, there's a cool "Risky" graffiti pocket card (see pic)..how cool is that?) ...I plan on framing it! One last thing…check out Indie Ridge's "Live Free Guarantee"… You'll see that they are obviously proud of the products they're putting out here! Giving another 5 star rating…well-earned and deserved!